Mr. Modi has opted for a specially designed armoured 7 Series. On his first day to office, he came chauffeured in a BMW 7-Series, given to the Prime Minister in India.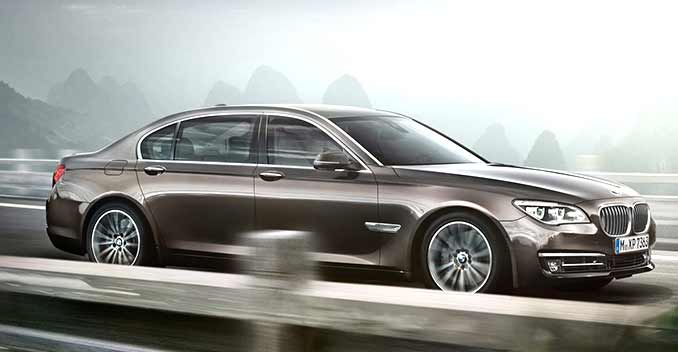 According to reports, in a letter written to Mr. Modi, Anand Mahindra had requested for the Scorpio to be used as his official car. However, the final call on Prime Minister's set of wheels was taken by the Speical Protection Group (SPG), and it chose the BMW flagship for the job.
The 7 Series in question here is specifically kitted out for the serving Prime Minister (Mr. Modi, in this case), and is known to be the safest vehicle in the country. It can protect its occupants from everything ranging from bombs to advanced rifle fires. The vehicle can also run on flat tyres for miles and has advanced heat sensors to debar bombs and missiles. Moreover, the fuel tank of the vehicle doesn't explode even when the car comes under attack and is fired upon, or set explosives to. The cabin turns into a gas proof chamber in case of a gas attack.
The car given to Mr. Modi is the 760Li High Security edition that visually looks similar to the 745Li. BMW considers this to be a key factor, as many customers give great importance to 'discretion and anonymity'. This model meets highest available ballistic protection class B6/B7 – reason why it is among leading security vehicles globally for individuals with top security needs.
To train drivers of these specially crafted cars, BMW, under its 'Training for Professionals' course, teaches the ways of vehicle control in extreme conditions. Under the guidance of highly experienced instructors in the security field, drivers are trained extremely sophisticated escape manoeuvres such as the slalom in reverse and the tactical turn in double formation.
Mr. Modi is one of the most dynamic PMs India has ever had. He is also the most at-risk PMs India has ever had – after Rajiv Gandhi, perhaps. Protection measures for him will be higher than for all the previous Prime Ministers. The satellite phone and jammers in Narendra Modi's car might be installed with new and more sophisticated communication and intelligence features. There will be around 9 cars in Modi's motorcade along with bomb squad vehicles. If reports are to be believed, there might be two or more identical looking/dummy BMW 7 Series in Modi's convoy for security purposes.
Specifications of BMW 7 Series 760Li Security Edition – Prime Minister's official car
Power Output: 439bhp
Acceleration: 0 to 100kmph in 7.5 seconds
Transmission: 6-speed automatic