Excitement for the latest James Bond 007 movie, SPECTRE, is growing, including, at least in our circle, for the flick's hot cars. While there will be a Range Rover Sport SVR and some cool, modded Defenders, the real stars are the ultra-limited-production Aston Martin DB10 and Jaguar's 890-hp hybrid C-X75 supercar concept.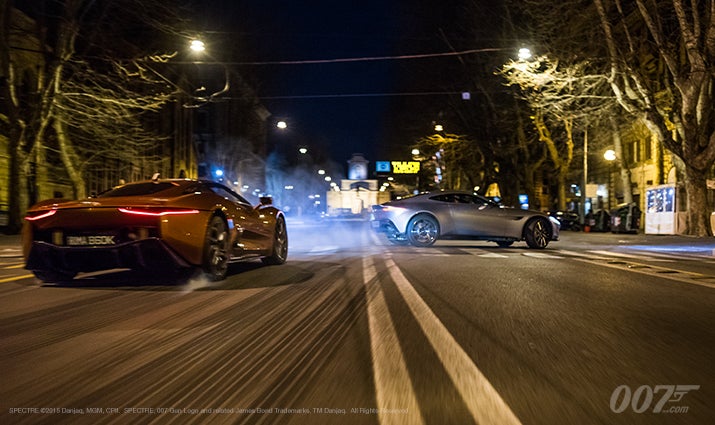 The movie's makers have released a brief behind-the-scenes video of one of SPECTRE's car-chase scenes, and if you thought these rides were cool before, wait until you see them jumping, sliding, and rigged with cinematic equipment.

The Aston Martins, for example, are largely one-off models built specifically for movie duty, complete with roll cages and the ability to crest severely angled road surfaces, jump, and other Bond-necessary things. From our perspective, the C-X75 concept car appears to be largely unmodified, save for mounts for camera rigs.
The Jaguar will be, appropriately enough, driven by the movie's villain, whereas the ever-smooth Aston will be piloted by everyone's favorite martini-swilling British agent. Check out the video below for a taste of the slide-tastic supercar action to come:
---